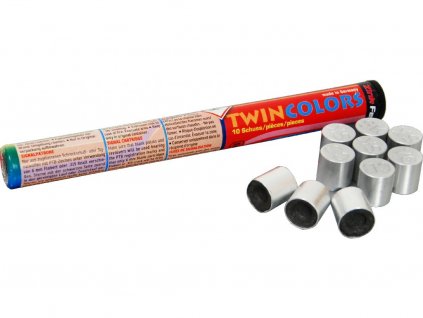 Signal Rockets for gas guns. Packing in paper tube after the 10-pieces. The price for the package.
Code:

5176
Gas guns petard, caliber 15mm. First rotating luminous and sound effect, bang at the end. Packing 50 pieces in a paper box. Can be ordered individually.
Code:

0692
Pyrotechnics for gas guns is a special group of pyrotechnics, which is launched by a shot of a gas gun or revolver. It is necessary to use acoustic cartridges to shoot and to fire the fire extinguisher.